---
Today, in this digital era, new strategies, innovations, and platforms are evolving every moment, enabling consumers to engage with their favorite brands on channels that never existed a decade ago.
A long time back, Charles Darwin said – Species that adapt survive. The same holds true, even in this day and age, for the modern day marketer.
The business dynamics, these days, have transformed completely from brick and mortar stores to a digital ecosystem, which is why it is now becoming essential for marketers to be extremely active, ready, and agile.
Digitalized businesses are driving a revolution, it is propelling a paradigm shift where customers have to no longer rely on physical staff, instead, they can get things done on digital platforms like websites and mobile apps.
Even though the basics of marketing remain the same – increase brand awareness ~ boost loyalty ~ implement effective customer engagement strategies that convert into sales – digital transformation, today, is opening up new dimensions and roles for the marketers.
Here are some of the most trending digital marketing strategies that will help marketers to stay trendy this 2018
Social media accounts for twenty-eight percent of the total time spent by an average person on the internet. The average person, according to a survey, spends about one hour and forty minutes browsing social networks every day, which makes social media marketing, or social marketing the most lethal marketing strategy in this digital age.
Digital marketers are trying a variety of approaches to cut the ice, however, the most effective tactics to maximize brand exposure and coverage, as observed, is supporting stories on social media News Feed.
Another emerging strategy being deployed by top marketers is to offer attractive giveaways and deals to social users promoting a brand, product, or services. For instance, a coffee shop could offer a discount of twenty percent to customers, who share photographs about their experience at the shop.
The primary mantra of social media marketing is to establish direct interaction and engagement with customers to increase traffic, optimize awareness, and boost loyalty without relying on traditional channels like news websites.
Voice Search
Today, as voice searches account for more than 20 percent of total searches, it's time for enterprises to integrate it into their Search Engine Optimization (SEO) strategies. With almost all major technology providers like Google and Microsoft investing heavily in virtual assistants, Artificial Intelligence (AI) technology, in 2018, will play a vital part in defining a consumer's journey with a brand.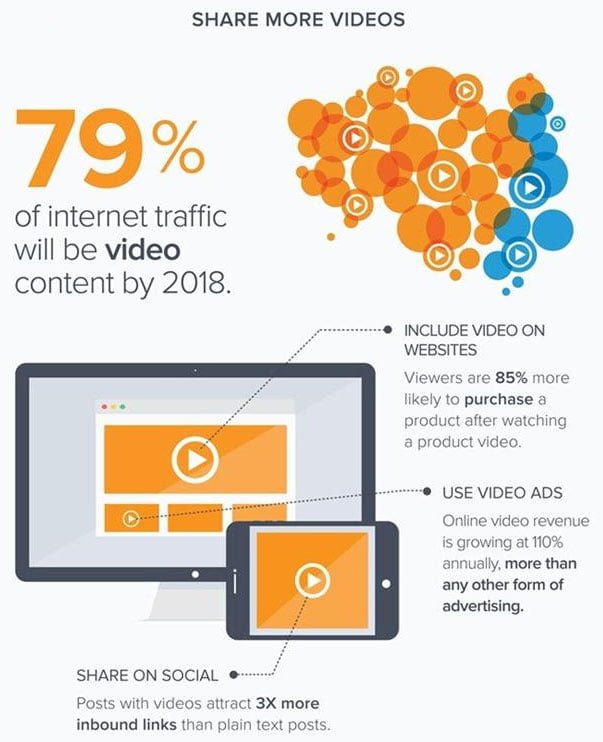 Video Marketing
Ever since the launch of YouTube in November 2006, vlog, or video blog, has rapidly emerged as an essential tool for brand promotion with minimum cost involvement. There is no requirement for detailed planning or budgeting to launch a vlog. All that is needed to make a video viral is an amazing idea!
The ever-growing vlogging segment is increasingly becoming a key component of the blogosphere. Brands and digital marketers should focus intensely on this emerging segment, as engaging videos create an everlasting impression in the minds of the viewers.
Other digital marketing trends well positioned to make a massive impact in 2017-2018 are programmatic advertising, content marketing, native ads, machine learning, and analytics. It is crucial for marketers to take into account all these digital techniques to launch successful marketing campaigns that offer more value to customers.
---